PROFESSIONAL TRASH BIN CLEANING & SANITIZING SERVICE
Our mission at Taylor & Gamble is simple. T&G is committed to providing solid waste management services of the highest quality.
Affordable Sanitizing & Deodorizing
Taylor & Gamble Sanitation is a 100% environmentally friendly garbage bin cleaning service specializing in cleaning and sanitizing of trash and recycling bins for residential and commercial properties. Our bin cleaning and sanitation method is equal to none other in today's market. Our self-contained cleaning unit collects all the chemical and wastewater to avoid urban run-off and circumventing contamination to our stormwater systems and environment. All wastewater is disposed of safely at a locally approved treatment facility. We are now offering commercial garbage containers cleaning services. Contact us today for more information.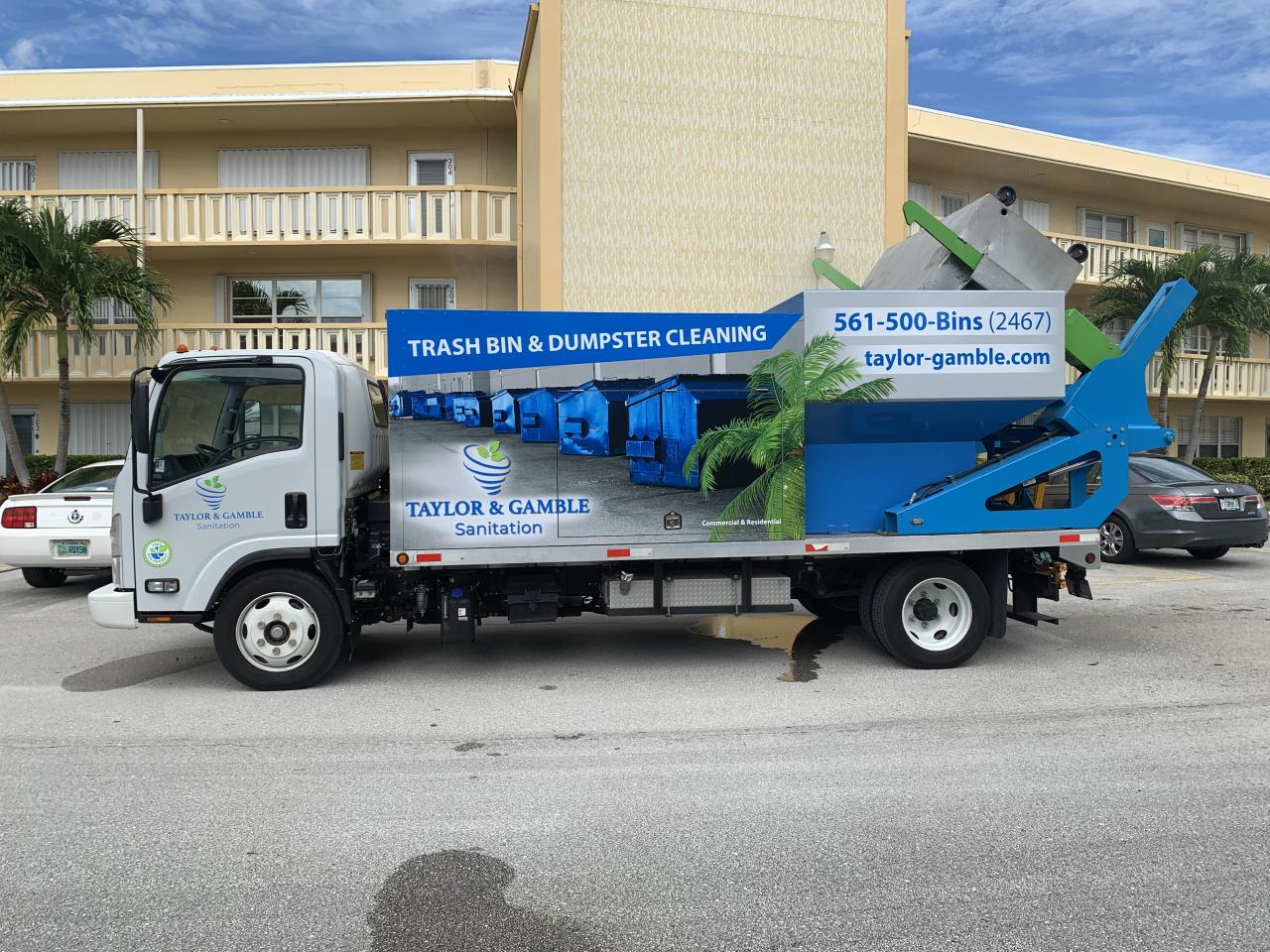 PAYMENTS & BILLING
We accept all major credit cards, check, PayPal or cash. We will invoice you prior to our first visit.
Dirty Trash Bins:
Did you know that dirty trashs bins are a breeding ground for bacteria and viruses; such as ecoli, listeria and salmonella.
In addition to horrible smells, dirty trash bins also produce a food source for unwanted guests; such as insects and rodents.
Our Cleaning Process:
Eliminates 99.9% of harmful bacteria and viruses.
Eliminates the presence of insects.
Deters the presence of rodents.
Promotes a healthy enviroment.
Our sanitizing and deodorizing solutions are environmentally approved.